Stay up to date with your knowledge
On this page you will find my current projects and news about data, information and knowledge, for example, follow my current tweets or browse through interactive statistics on selected topics.
Figures of the month
There are planning areas in Berlin
lived on 30.06.2019 in the 40 "smallest" planning areas
lived alone in "largest" planning area, Pankow center
Source: Office for Statistics Berlin-Brandenburg
Values are partly rounded
Modification of lifeworld oriented spaces
The "Lebensweltlich orientierten Räume" (LOR) have been an important basis for spatial observation and analysis in Berlin for more than ten years. Public and private actors use the LOR, including the planning spaces as the smallest unit, to evaluate data on a small scale, to trace developments, to make forecasts and to carry out planning on a knowledge-based basis.
it was not until the beginning of 2019 that the first adjustment was made in the district of Treptow-Köpenick, which is already a harbinger of the upcoming innovations. with the strong growth of Berlin in recent years, there are numerous LOR in which (structural) redensification and/or new construction mean that the homogeneity of the LOR can no longer be guaranteed everywhere. past and future population exchange, growth, but also decline in subspaces make modification necessary. in order to make spatial time series comparisons possible in the future as well, the effects of new (residential) areas, for example, must be integrated with clear demarcation.
Further project details you will find here.
figures of the month or interactive statistics? Archive you will find all previous publications.
Current project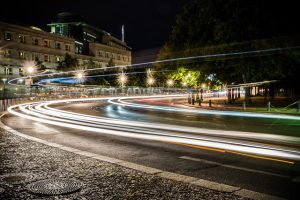 Current statistics
At this point I present you with changing statistics, for example, in connection with the number of the month and/or current projects. Increasingly, interactive forms of data and information transfer are also being used, which can serve as a basis for planning and decision-making. For this purpose, I primarily use Tableau®.
I would also be happy to prepare data for your project and presentation in a clear and concise manner.
Note: The interactive graphics are optimized for desktop PC and laptop screens and will not be displayed on small screens (smartphones), for best experience I recommend viewing on a PC screen.
Archive
Here you will find previous figures of the month and statistics.
(Click on the plus symbol or month to view)