Stay up to date with your knowledge
On this page you will find my current projects and news about data, information and knowledge, for example, follow my current tweets or browse through interactive statistics on selected topics.
Figures of the month
Thematic fields for processing
Data records describing the status quo
Source: own compilation
in cooperation with VMZ and SenUVK
Structural data for traffic models
Transport models are used to assess the impact of projects and thus form an important component of planning and political decision-making. This is associated with high demands on the quality of the transport model. On the one hand, the quality of the model plays an important role, i.e. mathematical modelling approaches must be correctly selected and applied. On the other hand, a valid transport model requires a structured data basis. Only with reliable data can the traffic model generate plausible results.
For traffic models I prepare the necessary data bases and thus enable the creation of structural databases. The topics for this database are broad, complex and require a large knowledge base to describe them adequately. This is especially true because, in addition to the status quo, structural data often also needs to be mapped for the future. The subject areas range from inhabitants and car occupancy, to employees, to social and leisure infrastructures. For the structural database, official data, statistics from public authorities, crowd data and, if required, mobile phone data and other big data serve as sources.
Further project details you will find here.
figures of the month or interactive statistics? Archive you will find all previous publications.
Current project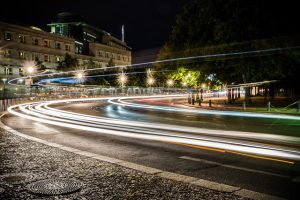 Current statistics
At this point I present you with changing statistics, for example, in connection with the number of the month and/or current projects. Increasingly, interactive forms of data and information transfer are also being used, which can serve as a basis for planning and decision-making. For this purpose, I primarily use Tableau®.
I would also be happy to prepare data for your project and presentation in a clear and concise manner.
Note: The interactive graphics are optimized for desktop PC and laptop screens and will not be displayed on small screens (smartphones), for best experience I recommend viewing on a PC screen.
Archive
Here you will find previous figures of the month and statistics.
(Click on the plus symbol or month to view)