Process support for the modification and adaptation of living spaces (LOR) as a small-scale planning basis
Project description
Since 2006, the "Lebensweltlich orientierten Räume" (LOR) have formed the "spatial basis for planning, forecasting and observing demographic and social developments in Berlin".[1] in the context of the Berlin-Brandenburg Regional Reference System of the Berlin-Brandenburg Office for Statistics (AfS).
it was not until the beginning of this year 2019 that the first adjustment was made in the district of treptow-Köpenick, which was already a harbinger of the upcoming innovations. with the strong growth of berlin in recent years, there are numerous LOR in which (structural) redensification and/or new construction mean that the homogeneity of the LOR can no longer be guaranteed everywhere. past and future population exchange, growth, but also decline in sub-areas make modification necessary. in order to make spatial time series comparisons possible in the future as well, the effects of new (residential) areas must be integrated with clear demarcation. modification also makes it possible to minimise existing shortcomings such as LORs that are too densely populated or too poorly and unclearly designated.
The Senate Department for Urban Development and Housing (SenSW), together with the AfS, has initiated the revision of the LOR system. Together with RegioKontext GmbH, I support on the one hand the bundling and preparation of the modification needs and wishes. For this purpose, among other things, a specially designed and created interactive tool/dashboard is used, which should facilitate the modifications. On the other hand, we as a working group moderate the project and the coordination between the parties involved and thus support a process that is as efficient and transparent as possible.
(Note: The project descriptions modified by me and presented here have been created jointly by the respective project participants)
Further information
Period
October 2019 – December 2020
Project partners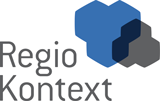 Keywords
Planning basis
Berlin
Spatial analysis
Participation
Tableau