Feasibility Study Monitoring Supply and Demand of the Regional Housing Market in the Hamburg Metropolitan Region
Project description
The Hamburg Metropolitan Region, which consists of the Free and Hanseatic City of Hamburg and parts of Mecklenburg-Western Pomerania, Lower Saxony and Schleswig-Holstein, is examining the feasibility of a regional housing market monitoring.
Coordinated housing market monitoring makes spatial structures, spatial processes and housing needs transparent. It enables effective and sustainable decisions in fields of action such as settlement development and housing policy. Based on this, it must provide central findings, for example on the demand and supply of the housing market as well as on the market framework. Accordingly, the monitoring should create the analytical basis for regional dialogues on housing development by providing a valid database, also by including
of the regional actors and future users of the different areas.
The feasibility study should first of all harmonise the contents and objectives of monitoring and formulate quantitative and qualitative minimum requirements. These include not only data-related but also technical feasibility.
Within the scope of the project, I provide, in close coordination and division of labour with the project partners, services in the following areas
Conception of a monitoring system,
Identification of relevant and appropriate indicators,
Participation (especially online survey).
(Note: The project descriptions modified by me and presented here have been created jointly by the respective project participants)
Further information
Period
June 2022 - July 2023
Project partners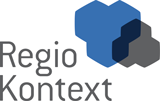 Keywords
Monitoring
Data
Participation
Living
Spatial analysis
Metropolitan Region